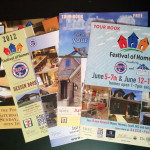 Print design
Print design in the form of magazines ads, marketing materials, business cards, etc. will never be replaced by the digital world. Face-to-face interaction will close the big sales more often than a digital connection, and collateral materials are a part of that interaction. Your "brand" is not a logo. It's an overall experience and image that customers come to expect. Professional, consistent branding throughout all is key.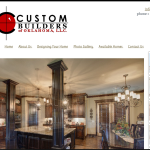 Web Design
Having a website is a necessity; it presents who you are and what you do.  Having a professionally designed site that maintains a consistent brand conveys a message to potential clients beyond what your website tells. The process is simple. Spec Creative learns about your business, organizes content, sets goals and deliver a unique custom website with the functionality it needs. After an initial meeting, Spec provides design concepts. After art direction is chosen, we work closely with clients to build a final site that stands above the competition.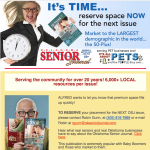 Email Marketing / E-Newsletters
Staying connected to your current clients is essential. A simple and affordable way to stay in touch is through an e-newsletter or email targeting a specific call to action. Providing consistent communication builds a stronger relationship with existing clients and keeps you in mind. All of Spec Creative's e-newsletters and marketing emails are creative and original, combining your brand into a clear message.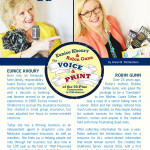 Writing
Writing is another creative branch Spec Creative handles. From articles for magazines to press releases, Spec has an accomplished writing portfolio. One of our strongest and most frequent copywriting tasks is for web. Taking content provided by a client, organizing it and expanding the original into engaging content is what we do.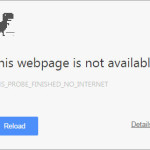 Web Hosting
Web hosting isn't creative but it's ESSENTIAL to have a host with reliable, personal service when comes to the technical side. Spec Creative offers affordable web hosting with any needed email accounts… and the best part is you know exactly who you are calling! This service makes it as easy for us as it does for you. No 3rd parties to include when changes are needed.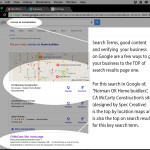 A note about SEO & Marketing
Search Engine Optimization (SEO) has transformed from a way to bring traffic to your site into an essential element required for search engine visibility and rankings. Spec Creative includes basic and comprehensive SEO in the creation of any new website. Online advertising, a wholly different concept for driving traffic to your site, is a separate element to a marketing strategy—understanding the difference is key. Contact Spec to discuss and learn more. Read a Spec Creative Case Study on SEO .